Valemount craft beer fest features brews, views and adventure, too
JEREMY DERKSEN
VALEMOUNT, B.C. - Tiny, glittering flakes of fine ore dance through my daughter's fingers as we sit on a secluded bank along the Fraser River near Valemount, B.C. Bear tracks traverse the spit, the impressions in the soft sand still fairly fresh. For a brief few moments we imagine we are prospectors discovering gold.
Help your friends #DareToExplore. Share this page on Twitter.
Actually, it's mica. That might disappoint some, but we're here seeking a different fortune. The new gold rush in Valemount isn't about precious minerals, it's about adventure.
Plan your visit to Valemount:Check out the Visit Valemount website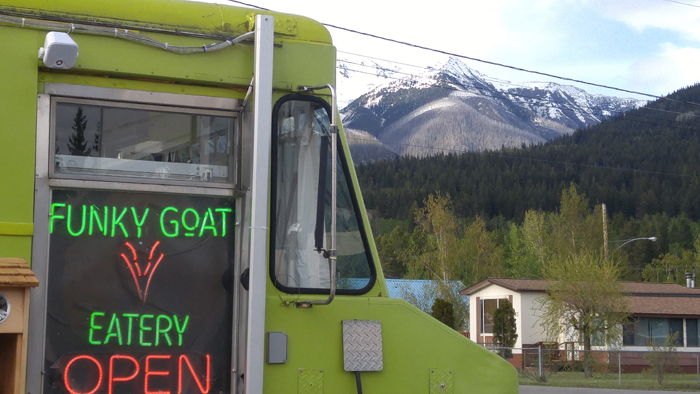 Enjoy delicous eats and gorgeous views in Valemount
Since the B.C. government approved a new mega ski resort for Valemount, complete with year-round glacier skiing, people who had never before heard of the little northern B.C. village started to pay attention.
Even before the 2016 announcement, there were those who made their way here for snowmobiling, heli- and cat- skiing, dirtbiking, hiking and whitewater rafting. Stellar Descents is one of the outfitters that run the Fraser, and it's under their guidance that my family and I find ourselves swept onto the river once more, having filled a small satchel with handfuls of mica-laden sand.
Back from the bush with new riches, I make my way to Three Ranges Brewery. Sharing a pint and retelling adventures is a tradition at least as old as the first explorers to forge their way west. In Valemount, Three Ranges is where that happens.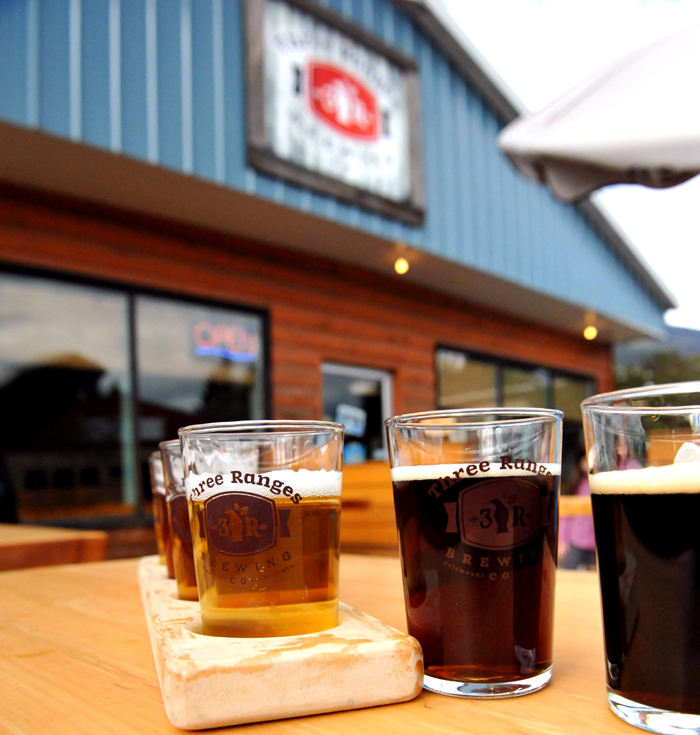 Score yourself some great beer during the vALEmount Craft Beer Experience
Its founder, Michael Lewis, is also one of the creative forces behind Valemount's new craft brewery festival, the vALEmount Craft Beer Experience, June 16 - 17, 2017.
"You come in on a Friday, we'll get you beer from all these breweries... and then Saturday you get up and spend the day rafting whitewater, riding in helicopters, mountain biking… [followed by] five hours of live music with nine craft beverage vendors," Lewis describes. "And you still have time to get up Sunday morning and do something before you go."
Most of the outfitters in town have partnered with the festival to offer special deals for the festival weekend: $50 heli tours, free shuttling (by donation) at the mountain bike park, discounts on rafting and horse rides.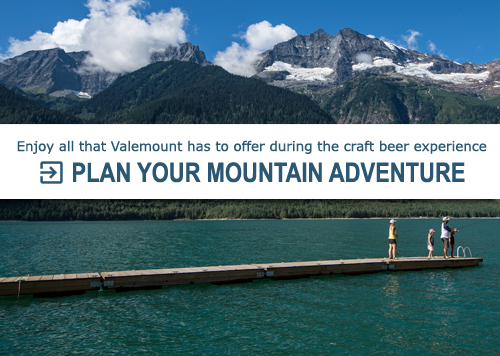 "It also supports three organizations here - Communities for Veterans, our local legion [Branch 266] and the Valemount Arts and Cultural Society," Lewis adds.
I've been "talked into" a flight of Three Ranges' finest, a sampling which is rare outside of Valemount, as the brewery has limited distribution in Alberta. Naturally, the best place to taste it is close to the source. This also holds for many of the other B.C. labels represented at the fest (see the festival website for a complete listing).
The sun blazes, the patio fills up and the banter soon flows as freely as the beer. I linger perhaps a little longer than I should, soaking up the vibe as the day wanes.
Next morning, foggy remnants of yesterday dissipate quickly amid the rich spruce scents and snowy peaks cutting into the clear blue beyond. There is something about being on horseback in the mountains that strips your senses clean.
That is one of the fundamental ideas behind Communities for Veterans, one of the festival's three chosen charities. Their ranch in Quesnel gives veterans a place to recover from post-traumatic stress in the company of these beautiful animals.
We're being hosted by the gracious folks at Willow Ranch, whose friendly ways make my wife, three kids - and even our dog - feel at ease right away.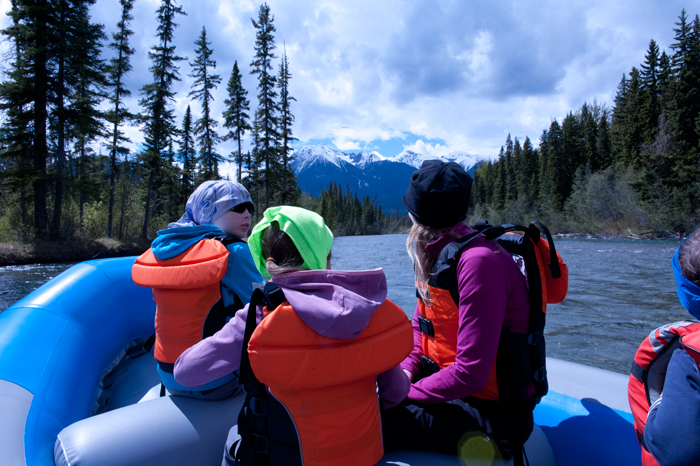 Go rafting while visiting the area
Sitting in the saddle, gazing out at all the surrounding summits, I get how being with horses can bring calm and peace of mind. Our trail ride is followed by iced tea, lasso practice and horseshoes.
Brushing off the trail dust as we take our leave, we notice the sparkle of mica again. It comes off easy enough, but the taste for adventure in these mountains, like gold rush fever, is harder to shake.
If you go