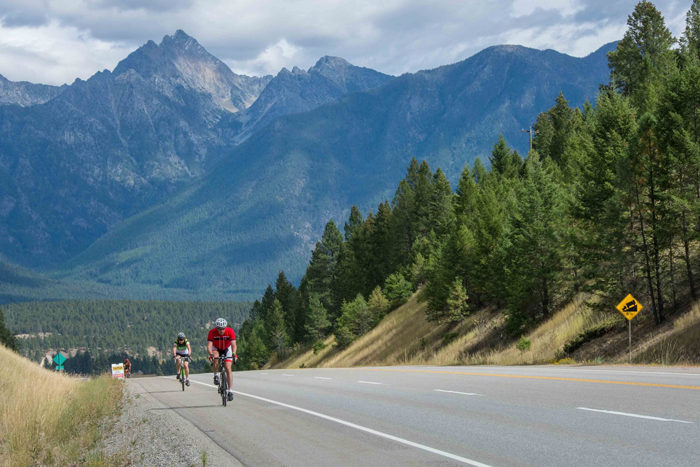 Kootenay Rockies Gran Fondo is one of the stellar cycling events in Western Canada.
MATT MOSTELLER
We all know there's no such thing as an overnight success. Mother Nature took millions of years to do her spectacular work on shaping the Kootenay/Columbia Valley region of British Columbia.
And working with that natural backdrop, a super dedicated group of passionate cyclist, started Kootenay Rockies Gran Fondo (KRGF), as an annual fundraiser for the North Star Rails to Trails. They've created one of the best cycling events in Canada, smoothly operated and guaranteed to provide you some of your best quality riding conditions and camaraderie.
Take it from a pro
Tristen Chernove, a Cranbrook local and world-class rider will inspire anyone with his passion for riding.
Planning to visit Cranbrook for the Kootenay Rockies Gran Fondo? Check out these awesome activities and attractions to enjoy after the big race.
"(There's) constant inspiration when you ride here, so little traffic, big mountain views in every direction and a world-class, well executed event," says the 2016 World Track Champion, in the individual pursuit and kilo events. "This event is so unique, not just the incredible beauty, but the ability for riders who enjoy fast-paced riding through rolling terrain, make it a stand-out on the Gran Fondo circuit," Chernove added.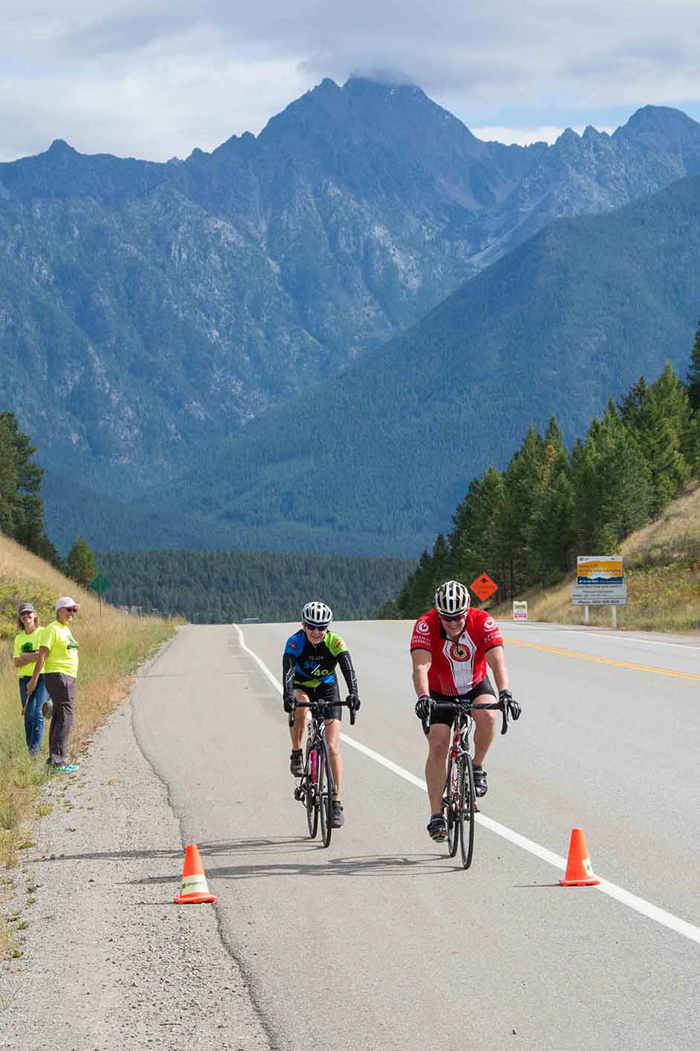 This Gran Fondo is not a race, but a beautiful ride with friends, some you may know and others you'll meet along the way. You can choose from distances of 58 to 152 km, and you can also choose your own pace. It all starts and ends at the St. Eugene Golf Resort & Casino. The KRGF has proven to be a significant and important cycling tourism draw to the area, showcasing the incredible riding, both road bike and mountain biking in and around the communities of Cranbrook and Kimberley. So popular is the event that it includes cyclists from five provinces, the United States and England. It also garners major media coverage and gets a nod as a must-ride event in Canadian Cycling Magazine's North American Fondo Guide.
One worthy ride
Glen Dobie, chairperson of the KRGF says the event is remarkable on so many levels. "It is not only that we are very proud of all the volunteers who support this and that we support so many local charities, but we also believe the Fondo has served as a powerful incentive for many recreational cyclists in our community to challenge themselves to participate in the event and to assist them in leading a healthier lifestyle," he said.
Don't miss touring the region
You might just feel like you're having your own mini Tour de France moment here, too. The KRGF has so many highlights, but clearly when the 400-plus riders spin into Kimberley, B.C., you'll glide through the main plaza of the alpine-themed community, fittingly closed to vehicle traffic, just like that famed race in Europe. You'll be cheered on by family, friends and the community.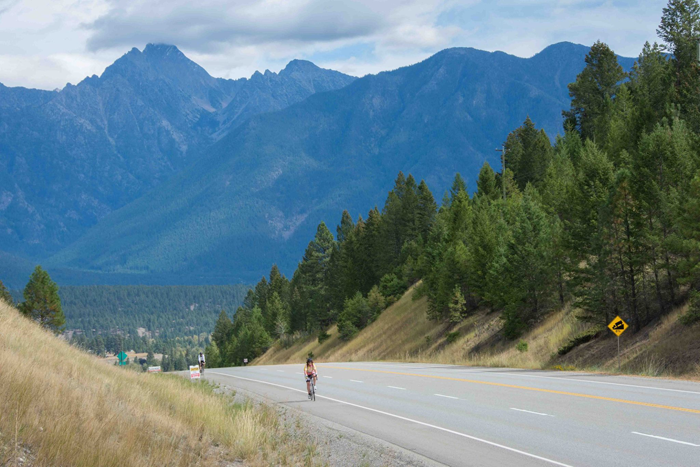 And be sure drop by for a cold one afterwards at the popular cycling-themed restaurant, Pedal & Tap.
It's a fitting way to cap one can't-miss event of the cycling season.
If you go
Setting up basecamp in Cranbrook allows you to so much more then just biking, find out what's in store by visiting Cranbrook Tourism's website.
Getting in and out of Cranbrook is easy, fly daily via Air Canada or Pacific Coastal Airlines out of the Canadian Rockies International Airport within minutes of Cranbrook or Kimberley
Never been to Cranbrook before?  Get a sense of what's in-store the the tourism board's Facebook page: https://www.facebook.com/cranbrooktourism/
Ready to race? Share this page with your bike-loving pals.