Event update: Postponed 
Due to the current forest fire and projected weather of wind and hot weather, the 5th annual Kootenay Rockies Gran Fondo, scheduled for Sept. 9, 2017 will not be held. It will return on Sept. 8, 2018. 
Your registration fee will be automatically deferred to the 2018 Kootenay Rockies Gran Fondo, or to request a FULL REFUND, click here: info@krgf.ca
You'll feel like an Olympian as you cross the finish line to
clanging cowbells
LEIGH McADAM
CRANBROOK - The countdown is on. At 9 a.m. on Sept. 9, the starter's pistol will fire signalling the start of the 4th Annual Kootenay Rockies Gran Fondo.
Help your friends #DareToExplore. Share this page on Twitter.
For me, this event ranks right up there as one of the most fun fondos of the season, set in a scenic Rocky Mountain setting.
Leaving the grounds of the St. Eugene Golf Resort on the outskirts of Cranbrook, up to 500 enthusiastic cyclists take to the roads on one of three routes – 58, 102 or 152 kilometres in length.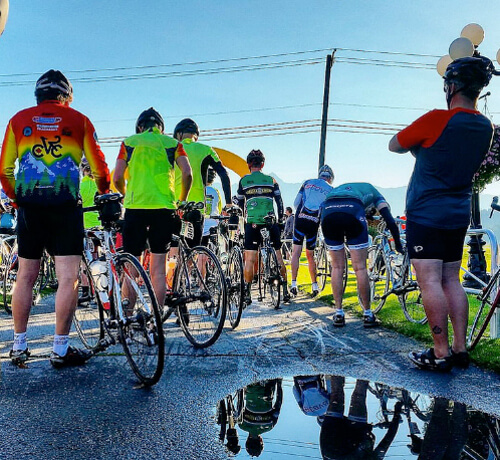 Planning to visit Cranbrook for the Kootenay Rockies Gran Fondo? Check out these awesome activities and attractions to enjoy after the big race.
It's safe to say, this Gran Fondo is quite different than most. It's not put on for profit, but as a way to build community spirit with all funds raised going to local organizations for the benefit of all. That's why it's been embraced by the locals with loads of volunteers who help with safety, rest stations and the logistics of putting on such a big event.
"There is a very high return cyclist participation because it's the most fun, friendly and organized cycling event they have ever participated in," says Glenn Dobie, event chairperson.
The bike routes are well thought out, too. All riders cycle the North Star Rails to Trails path to Kimberley. The converted railway bed has an easy grade that offers a beautiful scenic ride through meadows and fields.
Upon arrival in Kimberley's Platzl – the community square – spectators are given a cowbell to welcome the riders. It feels like you're riding into your very own Olympic moment as you hear your name called out over the loudspeaker.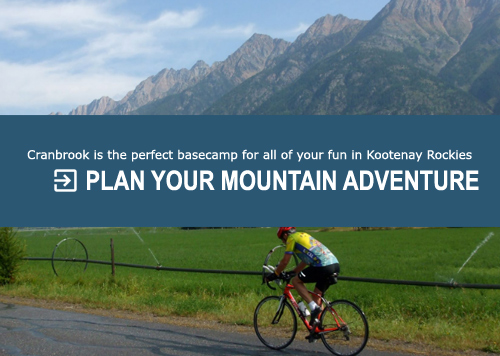 Cheered on from the sidelines
The 58-km Piccolo riders largely retrace their route while Medio and Gran Fondo riders continue on to Fort Steele via highway 95A, 95 and 93.
Along the way, expect to be cheered on by anyone in the area. At Fort Steele, an 1890s heritage town, Medio riders start making their way back to the resort while the Gran Fondo cyclists must complete a 50-kilometre out and back ride along the gorgeous Fort Steele - Wardner Road. For me, this is the highlight of the ride. It isn't too hard, and the spectacular mountain scenery takes your mind off any ache in your legs.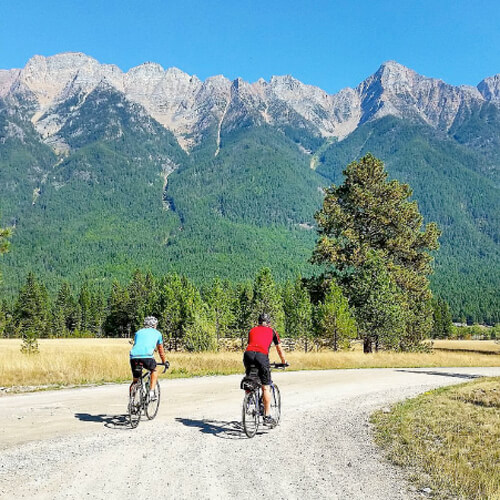 The Gran Fondo isn't a race, but some riders finish within mere hours of the start. However, be warned, there is one short, steep two-kilometre section out of Fort Steele where the fastest male and female rider can win the title - King and Queen of the Road.
Before you commit to a ride, you should know that the Gran Fondo climbs 1,303 metres, the Medio 933 metres and the Picolo 407 metres. Choose accordingly - and don't forget to train no matter what ride you enter.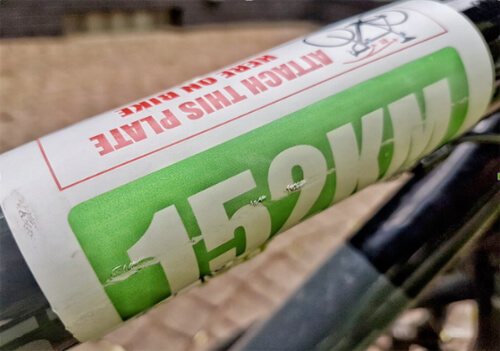 This year, cyclists can register for a draw to win one of three awesome prizes, including a three-day cycling trip on Vancouver Island, a twin pack of wine, and round-trip flights for two between Cranbrook and Vancouver on Pacific Coastal Airlines.
"This is a recreational, cultural and social experience on two wheels," Dobie says.
A friendly as fun as this event is, don't forget to enjoy the challenge - and savour your accomplishment.
You can sign up for the ride here.
Registration
                               Early Bird     After July 15
Volunteers                         $0       $0
Piccolo (57 Km)                $99       $119
Medio (102 Km)               $139      $159
Gran Fondo (152 Km)       $159      $179
If You Go
Setting up base camp in Cranbrook allows you to so much more then just biking, find out what's in store by visiting Cranbrook Tourism's website.
Ready to race? Share this page with your bike-loving pals.