Civilized oyster indulgence at its best.
Photo by Cameron Dennison/courtesy Clayoquot Oyster Festival
PAULA WORTHINGTON
TOFINO, B.C. - If you're still working on a good excuse to visit Tofino this fall, the famous sea and surf town located on Vancouver Island's west coast has one more to add to the long list - the annual Clayoquot Oyster Festival. 
Taking place Nov. 13 to 16, the festival will bring you out of your shell with fun evening galas and contests, while giving you a chance to try great fresh seafood and learn about Clayoquot Sound's thriving oyster industry.
Tofitian Bobby Lax is the coordinator of the festival and he's no stranger to the local, emerging culinary scene. Lax is also the Community Food Coordinator for the Tofino-Ucluelet Food Guild, which provides regular delivery of fresh, sustainable, quality food items to restaurants and families in the area. 
Aww shucks
"Tofitians are built on enjoying the natural pleasures of life," says Lax. "Like wine, the flavour of an oyster is influenced by the geography where it grows, which is part of what makes them an extraordinary eating experience."
This is why the particular taste of an oyster can change depending on the area in which it was harvested.
"Oysters are a very prolific species, which is one reason why they have garnered the rumour of being an aphrodisiac." The festival's tagline boasts that the Clayoquot Oyster Festival has been "keeping Tofino's population growing since 1997."
Lax would know. He met the love of his life at last year's event, and they recently welcomed a baby girl, indicating perhaps oysters' amorous qualities aren't so far-fetched after all. 
Slurpable and sustainable 
Oysters by their nature are deemed a sustainable food item, can actually help clean the water in the areas in which they are harvested, and are also a good source of protein and other nutrients. The Clayoquot Sound area harvests upwards of 50,000 gallons of oysters a year.
Lax describes oysters as "a cult food, in a good way." Food aficionados in Tofino certainly know how to indulge. During the event festival-goers will slurp back upwards of 8,000 to 10,000 oysters per night.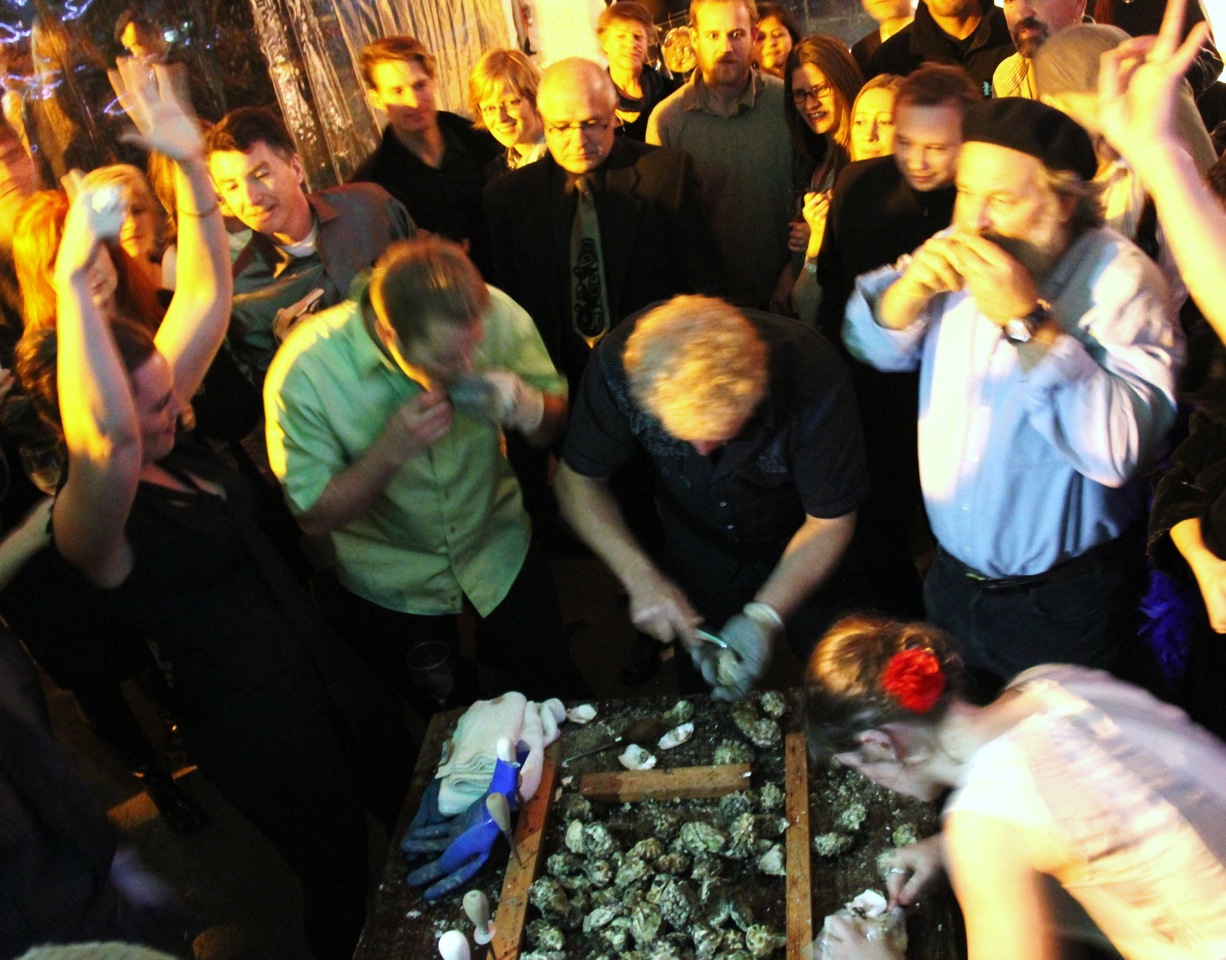 Photo by Michelle Morrison, Scout Magazine/courtesy Clayoquot Oyster Festival
Weekend of fun
The festival kicks off Friday night with the Mermaid's Masquerade, an "under-the-sea" themed costume event, complete with live music, beer and wine tastings, an oyster slurping competition, prizes, and more. Tickets are $30 per person, but the opportunity to dress up in your favourite mermaid or pirate costume is priceless. 
Saturday evening is the marquee "Oyster Gala" which features community tables, letting locals and visitors alike mix and mingle. Top chefs from the region go head-to-head with an oyster dish competition, followed by a farmer- versus chef-shucking relay. Tickets are $80 per person. 
Both the Friday and Saturday evening events sell out quickly, so shuckers and slurpers should plan their Tofino visit well in advance. 
Reap the harvest
During the day, festival-goers have the opportunity to take a tour of nearby oyster farms, to get a deeper understanding and appreciation for the curious bivalve mollusk. 
November is a great time of year to experience Tofino's storm-watching season, when Pacific storms are known to roll through the area, letting Mother Nature take centre stage with a spectacle of huge surf and incredible skies.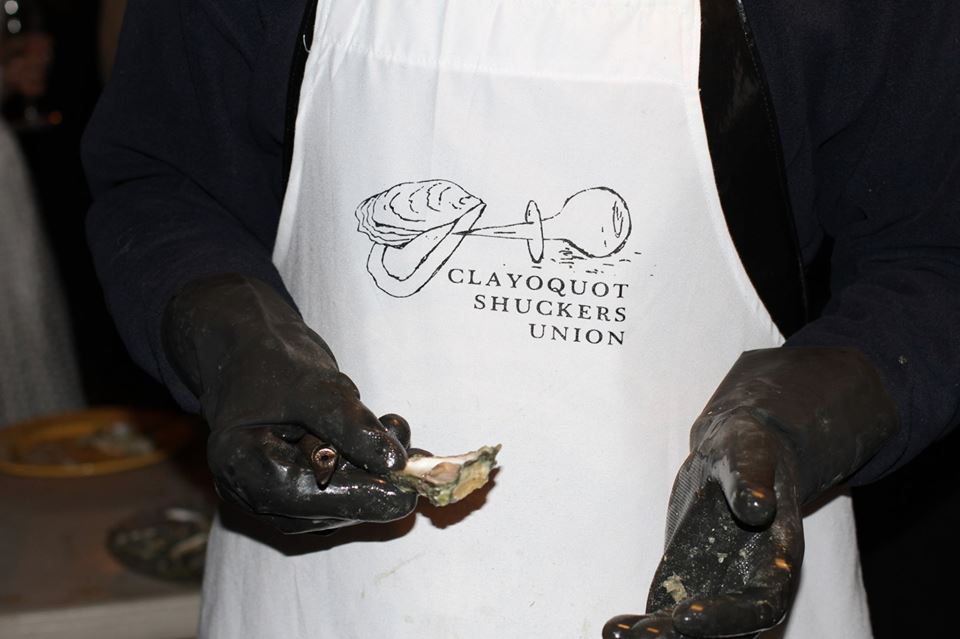 Photo by Cameron Dennison/courtesy Clayoquot Oyster Festival
Tofino's growing culinary scene creates the perfect setting to try a variety of locally inspired dishes at restaurants and lounges, whether it's a steaming pot of mussels, Tacofino's famous food truck fish tacos or the local wild salmon from Shelter Restaurant.
Tickets for the Clayoquot Oyster Festival are available at Tofino Sea Kayaking and Mermaid Tales, or by emailing tickets@oystergala.com.
Bobby Lax's tips for visitors to Tofino:
Take a hike: Go for a walk on the beach at Florencia Bay: "It's like talking a walk to the end of the earth," says Lax about the gorgeous bay just south of Tofino that has near tropical qualities.
Get out on the water: Head out for a dugout canoe paddle in nearby waters and get a dose of exercise and culture all at once.
Eat local: Fish tacos, seafood bowls, chowder, the options are endless when it comes to fresh west coast culinary choices.
For more information about the Clayoquot Oyster Festival, go to the festival overview page.