Participants compete for cash and prizes in the longboard and shortboard categories. This year two new categories have been added: the Princess of the Peak, and Masters. 
All proceeds from the event are donated to the Keep A Breast Foundation.
Treat yourself like a Queen - 7pm - 9pm at the Wickaninnish Inn
A satisfying evening of mini "spa-ing," wine, jewelery, and art. 
Open to anyone 19 years and older. RSVP mandatory due to limited space. Call 250-725-3113 to reserve.
Competitor Check in Reception - 7pm - 9pm at the Surf Sister
Competitor check in, heat draw reveal, wine and cheese. Open to competitiors and media
Surf Contest - 8am - 4pm
Please come on a bicycle or in a car full of people. There will be some food, drinks, and merchandise available to purchase on site. Categories are: Longboard, Shortboard, Princess of the Peak (for 16 yrs and younger), and Masters.
The Masters division for women 40 years and older has a different contest format. Contestants compete in a 20 minute heat as a collective unit and for every succesful wave rode a donation will be made to the Keep A Breast Foundation.
Billabong Movie Premier - "Daze at Sea" - 9:30pm to late
Raffles for swag. All proceeds donated to the Keep A Breast Foundation.
Surf Contest - 8am - 4pm
Awards Banquet at the Shelter Restaurant 6:30pm to late. Awards come first, then the dinner service.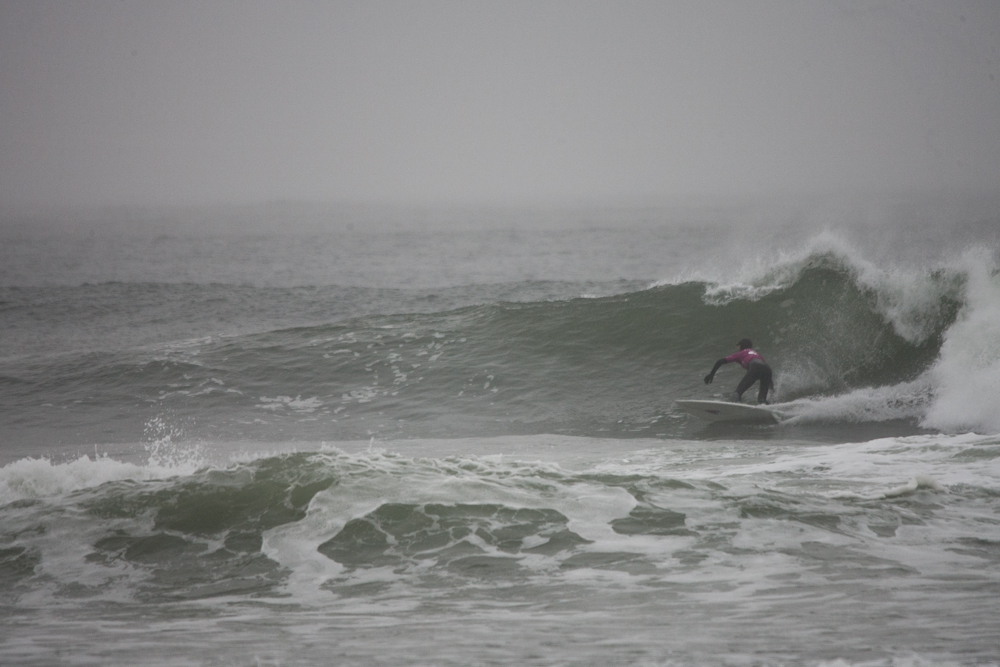 Photo courtesy of QueenofthePeak.com
Registration
Longboard only $45
Shortboard only $45
Both Longboard and Shortboard $60
Princess of the Peak (16yrs and under) $15
If enough 'princesses' enter, we will split the contest into and over 10 years and an under 10 years division. Details TBD
More Information
Organizers have made this the ultimate female-friendly sport event with free child care and dog sitting services as well as a complimentary massage tent for the competitors.
Visit the official event website
Look to the right-hand sidebar for the latest updates from the event's Facebook and Twitter feeds.
Unless otherwise specified, all information about the Queen of the Peaks has been provided by festival organizers.