Country Fair and Roughstock Rodeo team up for a rollicking weekend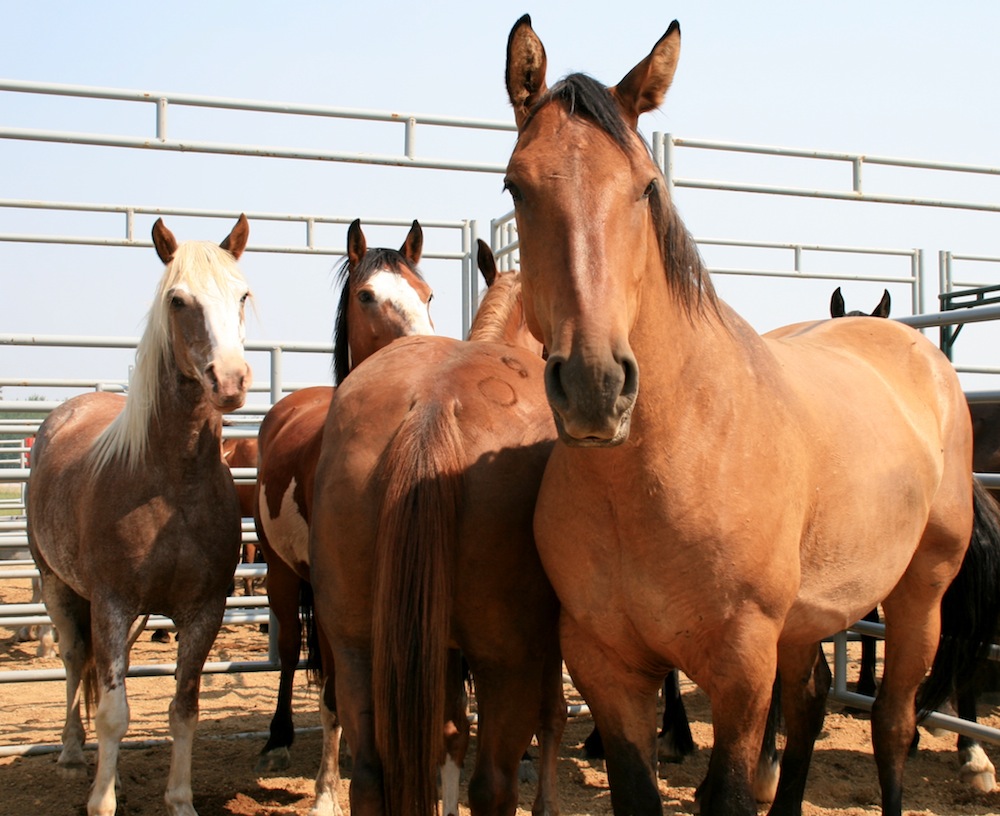 Horses take a break in the rodeo grounds at the Roughstock Rodeo.
Photo courtesy Tourism Lac La Biche
BRYAN MEYERS
LAKELAND, AB - Nothing can bring us back to our western rural roots accept the charm of a good old country fair. But it's even better when it's paired up with the adrenaline of an energetic rodeo, and that's what the Lakeland Country Fair and Roughstock Rodeo is all about.
This year, the two-day fair — July 31 to August 1 — falls on the same weekend as Lac La Biche's Pow Wow Days, so you can split your time between the three events over several days. Tweet This!
"That's new for us, and it's exciting," said Marianne Langevin, secretary for the Lac La Biche Ag Society. "They're doing some events and we're complementing them with our own."
Festival-goers can browse the farmer's market for some home-spun crafts, fresh local produce, and tasty preserves. There will also be a horticultural bench show. If you don't know what that is, you don't know what you're missing. Locals will showcase the fruits (literally) of their labour, not to mention flowers and veggies from their gardens. The fair wouldn't be complete without the sounds of local musicians singing and playing their instruments on the front porch of the market.
Then perhaps pop by for a cold one at the beer gardens or grab some barbecued goodies to keep you going for the rest of the day.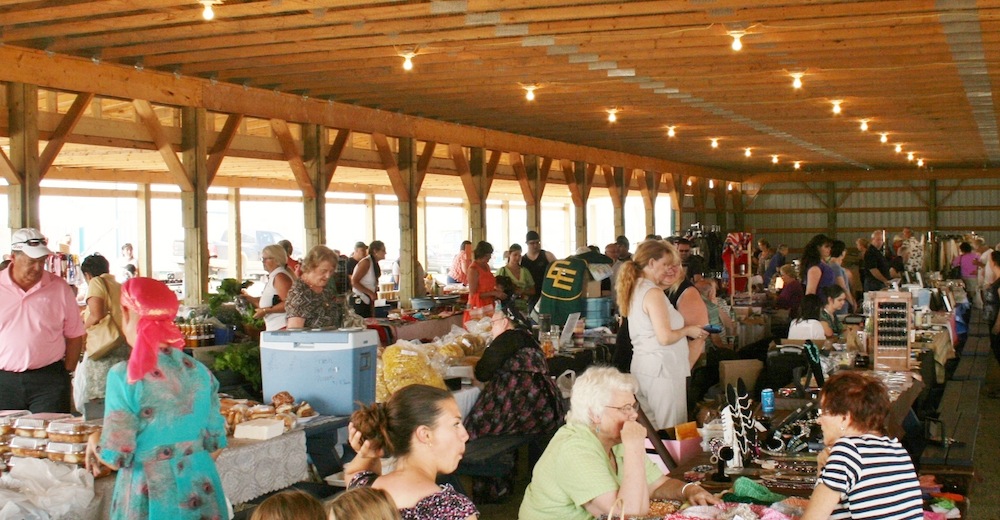 The farmer's market has a cozy atmosphere and great wares to purchase.
Photo courtesy Tourism Lac La Biche
On Saturday, it's all about the kids with the ever-popular children's festival. Mugsy the Clown will make the youngsters giggle with his classic Vaudevillian magic tricks — juggling, magic, balloon creations and general silliness. A petting zoo, bouncy houses, prizes, and free hot dogs for kids are also scheduled for the children's festival.

Take it to the lake this summer. Paddleboards, wakeboards, kayaks. You can do it all in the Lac La Biche and Bonnyville regions!
As the sun lowers in the sky, get ready for an exciting evening at the Agricom Ag Grounds. Put on your cowboy hats and boots for two nights of rodeo put on by the Billy McDonald Rodeo Company. It's an exciting competition between barrel racers and bronco and bull riders, ropers and many other cowboy and cowgirl sports every night beginning at 7 p.m.
While the country fair is free, tickets to the Lac La Biche Open Rodeo are $10 for youth and adults while children 7 and under are free.
More info
Check out our FestivalSeekers overview for more details.
Like this story? Share it with your rodeo-loving friends.