Man-up, belly-up or dress up for a weekend of events
A post shared by Leanne Hamilton (@thelotusforest) on Jun 20, 2015 at 3:44pm PDT
JOANNE ELVES
CRANBROOK – Back in the day, those that dared to side-step the law in B.C.'s Kootenays, Alberta or the Yukon on Major General Sir Sam Steele's watch were handled swiftly. Tweet this page.
Steele had to be tough in his territories, located so far from the cities and the lawmakers. His image accounted for his portrayal of power: A big barrel-chested man wearing a flashy scarlet jacket and tall leather boots of a ranger hovered over anyone in his way. He ruled with an iron fist.
But come on - we know it was the black waxed walrus moustache that commanded respect.
And to celebrate the commander, peacekeeper and tough guy, Cranbrook celebrates this colourful character every year during Sam Steele Days, this year being held June 15-18. This is where you get to man-up, belly-up, or dress-up and have a weekend of fun.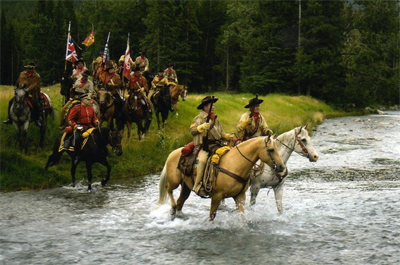 Sam Steele lives on
Photo courtesy of Cranbook Tourism
Belly-up to the bar - food galore all weekend long
The food starts with the Friends of the Cranbrook Library Kick-off BBQ at noon. By the time the festival shuts down on Sunday, you've enjoyed at least 12 food events, including four pancake breakfasts, five barbecues, a tea party, a sweetheart banquet and a "Taste of Cranbrook" put on by Spring Honda, which includes nearly 20 of Cranbrook's finest restaurants.
Saturday - Start your morning early with a pancake breakfast before marking your territory on the curb with lawn chairs and blankets. The St Eugene Golf Resort & Casino Sam Steele Days Grand Parade starts at 10:30 am.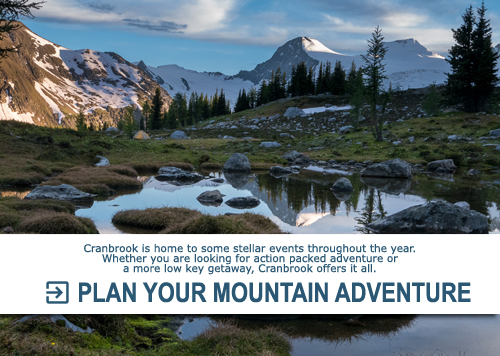 By noon you'll be hungry and need a beer. Head to the Molson Coors Sam Steele Festival Beer Gardens to belly up to the bar and nosh on some truck grub provided by Crepe Affair or some crazy tube steaks from Wicked Weenies.
You could also hang around the Rotary Pavilion at the Sam Steele Days Central Fairgrounds to watch an array of local talent from dance groups to pipe bands.
A post shared by André Americo (@trasdaobjetiva) on Jun 20, 2015 at 1:35pm PDT
Man-up, sign-up or watch the manly compete
Talk about tough! You don't want to be standing in the way of the manly men wielding the axes at the Cranbrook DBA Rocky Mountain Logger Sports Show. These lumberjacks - and maybe a Lumberjill toss axes, chop trees and saw logs into match sticks at speeds we mere city folk will never master. Sit back and watch two shows of the daring feats.
Can you pull a truck? Drag a 275-pound sled or flip 600-pound tires over a 50-foot track? Well, sign-up for the Fitness Inc. Annual Strongman Classic. Or, watch as these Hercules clones compete for the title.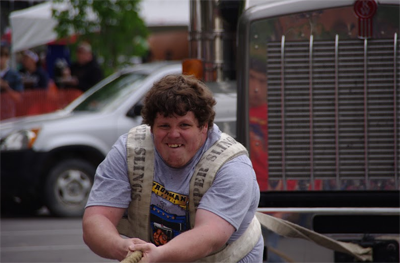 Are you strong enough to compete?
Photo by Sam Steele Days
After that, hurry over to the Sam Steel Classic Arm Wrestling Championship to see if you can handle the competition. It ain't easy but – go on and try. Sam Steele would have done it.
Maybe you need something sporty but still takes balls. There's still time to get a team together for the annual BA Blacktop Balls of Steele Bocce Tournament, the Keysa Youth Soccer Tournament and the Sun Life Financial Sam Steele Ball Tournament. 
 

A photo posted by André Americo (@trasdaobjetiva) on Jun 20, 2015 at 1:41pm PDT
More information
Find out where and when the action takes place by visiting www.samsteeledays.org
More information about Fort Steele is at www.fortsteele.ca
Did you know Cranbrook is home to incredible wildlife, culture and history. Learn more about the city of Cranbrook here.
Going to Sam Steele Days? Share this page with everyone and get a group together!