Mark this high-energy event of history, culture, sports and art on your festival calendar
MATT MOSTELLER
Before diving into my first Sam Steele Days, I popped into Soul Foods for a little sustenance for the busy day ahead.
Opened recently by three women on a mission to offer a locally sourced, organic and seasonal fare, the trio exemplifies the community spirit I was about to experience in Cranbrook during Sam Steele Days.
Help your friends #DareToExplore. Share this page on Twitter.
"We are so stoked to be working with the community of farmers around Cranbrook to make each meal extra special and pesticide free," said Tamara Mercandelli, one of the three foodie gals of Soul Foods.
I filled up on one their wholesome breakfasts - the Soulbowl, a tasty mix of poached eggs and has browns. I was now ready to take in the Kootenays' largest parade.
Colourful floats, face-painted kids cheering, the energetic small town vibe was apparent from all sides of the streets, with non-stop smiles paving the way for the variety of rolling exhibits.
Sam Steele Days, held the third week of June, certainly has something for everyone -- and then some. So mark your calendar for next year for a festival that is a mashup celebration of history, sports, arts and culture.
Cranbrook is jam packed with adventure, from hiking beautiful mountains, to culturally enriching experiences. Plan your adventure...
Sam Steele Days attracts people from all over and it's easy to see the local community of Cranbrook is happy to share it with out-of-towners.
"We want this event to tug at people's hearts, be their as their annual must-do event, it's about showcasing everything about Cranbrook," says Maureen Frank, on behalf of the Sam Steele Society.
"All the elements are here because this event truly is part of building a strong community through connectivity," she said.
From my experience, here are three highlights of Sam Steele Days you won't' want to miss: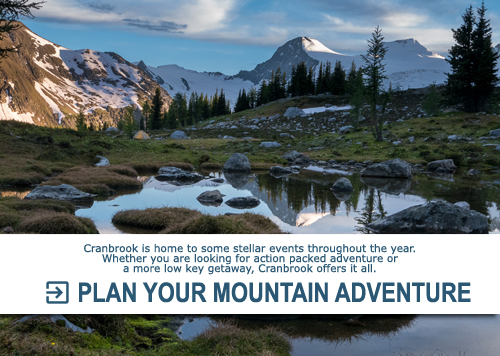 Pump it up
What a spectacle of a muscle fest this is. Fitness Inc. Strongman Classic takes crossfit to steely level as super humans push their muscles to the max. With a variety of challenges, the standout event seems almost surreal. Watch as men and women, strap on a harness, grab a large rope, and pull three big logging truck rigs. Fastest time to move these log haulers down the street wins.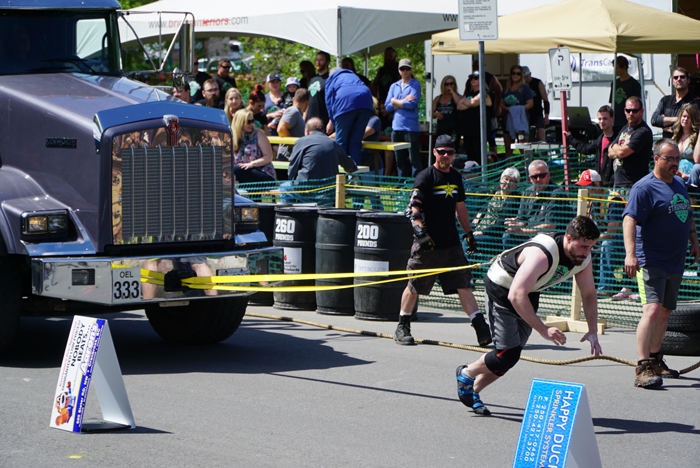 Getting big air
I am not a great skateboarder, but I can sure appreciate the moves of someone who can stay upright on these things. Watch as throngs of kids - experts really - show off their hijinks on four little wheels during Slam Steele Jam Skate Demo. I was inspired by their agility and amazing control during some incredible stunts. Definitely worth dropping by for this event.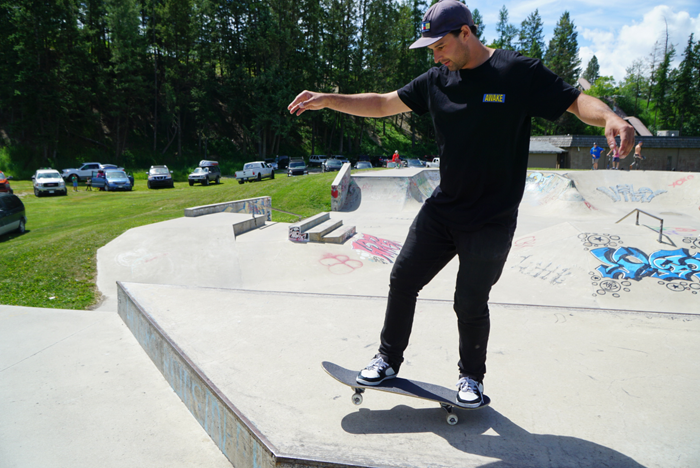 Share 10,000 years of history with First Nations
The Ktunaxa (also known in Canada as Kutenai Kootenay) people are welcoming and kind, as they shared with me their history, gave me a drum lesson, and regaled me with a fascinating creation story. They have been living in this region for more than 100 centuries and have a rich heritage to share that you don't want to miss at the Ktunaxa Village.
As the Sam Steele Society's Maureen Frank so nicely put it: "mutual respect is key to the future of Cranbrook."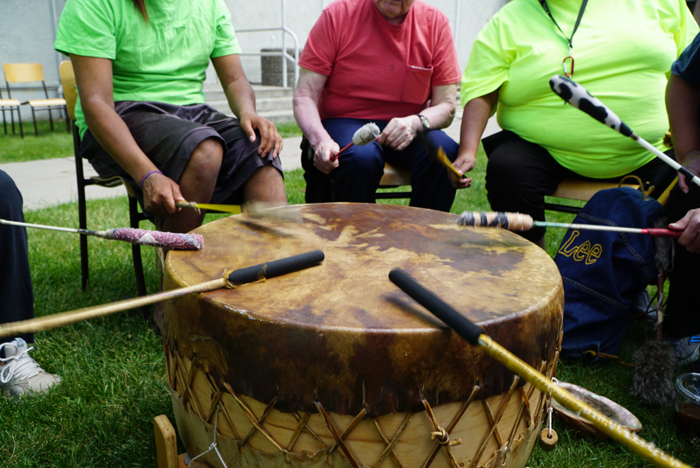 With so much packed into each day, I was more than ready to head back to Elizabeth Lake Lodge, the surrounding trails, touring the wetlands on a perfect evening walk, before calling it a night in my comfy bed.
More Information
For a complete list of Sam Steele Days' events, check out the official events page. 
Ready to check out Smash Mouth or Electric Steele? Get your tickets here.
Cranbrook is home to some cool events throughout the entire year. See a full list of things to do here.
Going to Sam Steele Days? Share this page and get a group together.