The Wasa Lake Triathlon is a celebration of athleticism at its finest and with Standard, Sprint, Relay and Kids Races. The weekend will serve athletes of all capabilities. Whether you are an avid triathlete or just beginning your journey enjoy a supportive environment that celebrates healthy living and active lifestyles.
Go #RockiesExploring and uncover BC's sunniest city.
Online registration closes on June 3. TriKids late registration in-person is available on race morning if room remains, but shirts cannot be guaranteed. Register here.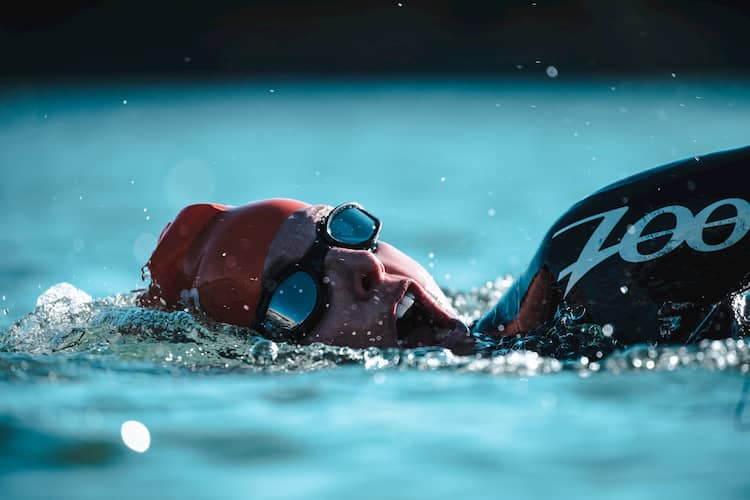 Featured Events
Sprint Triathlon
The Sprint Triathlon is for athletes ages 16 and up, suited for the first timer and recreational all the way up to the more serious triathlete seeking a speedy effort.
Distances: Swim 750m, Bike 20km, Run 5km
Date: Sunday June 9, 2019
Start Time: 8:15am
Age Requirment: 16 years old on Dec 31, 2019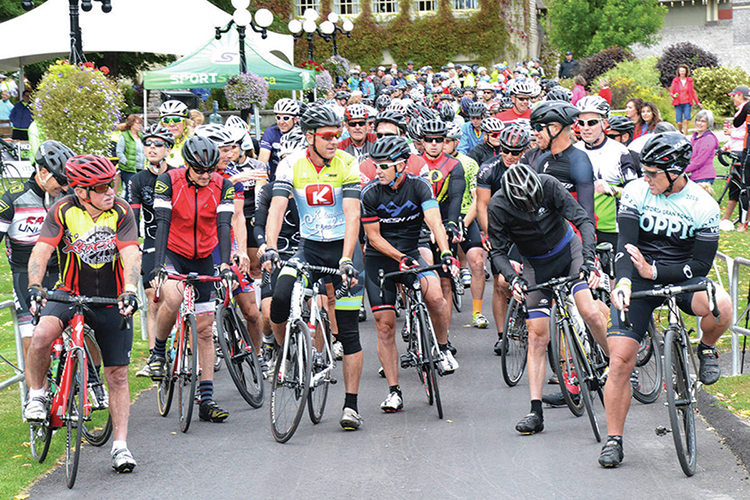 The Course
The swim is a single 750 m triangular loop starting from the Horseshoe Bay Beach. Wetsuits are allowed, long sleeves recommended. The cycling leg is mostly flat with one rise. It starts with a clockwise loop going 3/4 of the way around Wasa lake and then spins around to follow the Canadian Rockies and the Kootenay River heading south toward the Heritage Town of Fort Steele. The return portion takes cyclists directly back to the transition area via the south park entry/exit. The triathlon will wrap-up with 2 flat out-and-back run segments, with a cruise by the transition zone in between.
Relay Teams
Relay teams may take on the challenge of completing the Standard and the Sprint triathlons. Minimum age of each participant doing the olympic relay is 18 years old and the Sprint relay is 16 years old, all ages as of Dec 31, 2019. Categories & Awards: top teams in each category in both the Standard and Sprint events will be recognized with awards. The sum of the ages of the swimmer, cyclist and runner (as of Dec. 31, 2019) determines the male, female and mixed team category: less than 0-119, 120-154, 155+.
Team Composition
These are the following ways you can enter a relay team in either the Sprint or Standard Triathlon
Team of 3: each of the 3 members completes one leg of the triathlon
Team of 2: one member completes 2 legs, other member completes 1 leg of the triathlon
Team of 2 & Solo Tri Swimmer: using the swim leg of a solo triathlete, each of the 2 members complete one leg (cycle or run) of the triathlon
Team of 1 & Solo Tri Swimmer: using the swim leg of a solo triathlete, the member completes the cycle and run of the triathlon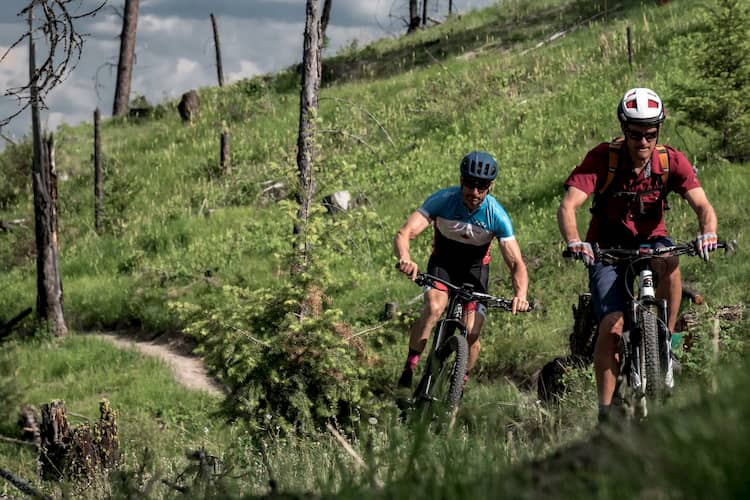 Make sure to check out other awesome mountain biking in the Cranbrook area while you are attending the Wasa Lake Triathlon.
TriKids Triathlon
The Trikids triathlon event is the highlight of the weekend! Check this out: full course set-up as the adult races, 6 separate races for the various age categories, a TriKids orientation clinic prior to the main event, the encouraging voice of race announcer Steve King, souvenir shirt, finisher's medal and a catered post-race lunch for all!!! So kids, sign up and bring your smiley family face to swim, bike and run on your way to the Wasa Triathlon finish line!
Schedule of events
Saturday, June 8:
8:30am: TriKids Check-in and late registration (Horseshoe Bay Transition Area)
9:30am: TriKids PODS meeting/clinic/warm-up and Races # 1-6
12:00pm: TriKids catered hot lunch is served, guests are welcome to buy lunch tickets
3:00-5:00pm: Race package pick-up for Sprint and Olympic racers – bring tri member info and photo ID, Wasa Community Centre
Sunday, June 9:
6:00am: Transition Zone is open
6:30am: CHECK-IN opens for ALL racers
8:00am: CHECK-IN closes for ALL racers
8:00am: Sprint Tri Solos & Relay Teams START
8:30am: Standard Tri Solos & All Relay Teams START
11:00am: BBQ Lunch is served until 1:00pm, included in race entry, guests are welcome to purchase tickets
12:45pm: Draw Prizes and Awards Ceremony
Race Bag pick-up: from 3pm-5pm on Saturday at the Wasa Community Hall, see course maps for the location at Wasa.
Post-race Festivities: will include Food, Music, Awards and Prizes. Non-racers are invited to join the celebration on both the Saturday and Sunday! Non-racer lunches may be purchased during the on-line registration.
Saturday & Sunday ADULT Non-Racer Lunch – 18 & over: $15
Saturday & Sunday YOUTH Non-Racer Lunch – Age 12-17: $10
Saturday & Sunday CHILD Non-Racer Lunch – Age Under 12: $7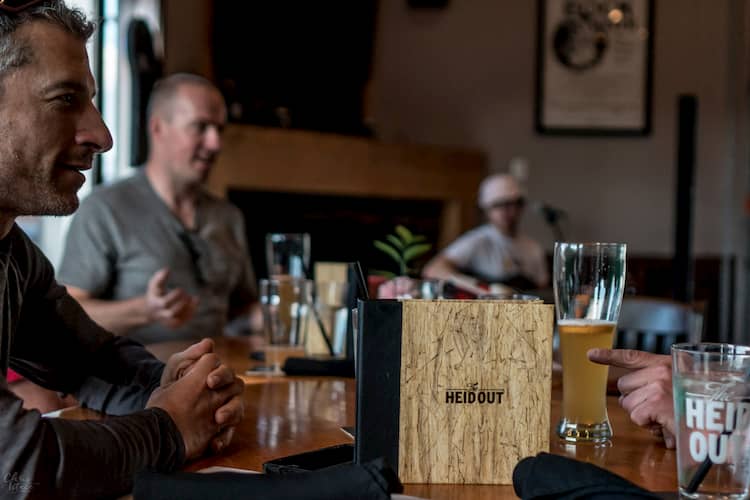 After the event, indulge in epic apres at the Heidout in Cranbrook
Registration
Online registration closes on June 3. TriKids late registration in-person is available on race morning if room remains, but shirts cannot be guaranteed. Register here.
When You Go
Learn more about Cranbrook here.
Begin planning your trip to Cranbrook via the HelloBC website.
Uncover more adventures in the Canadian Rockies. Check out ZenSeekers' #RockiesExploring Expedition page to see how you can have an adventure like this.