This fair just gets bigger and better every year. The Cochrane Agricultural Society Grounds, just west of town, will be the place to be from Aug. 18-20  for the annual Cochrane Fair. Come for the main events like the bull riding, the midway and the pony chuckwagon races but stay for the midway, marketplace and events that will have you laughing, cheering and eating all weekend long.
Help your friends #DareToExplore. Share this page on Twitter.
Spray Lake Sawmills proudly presents the West Coast Lumberjack Show on all three days. Come watch the lumberjacks compete in events like log rolling, axe throwing, log cutting and chainsaw challenges.
Read a preview of the Cochrane Fair here.
A new addition this year is the Red Neck Ride Farm Truck Competition. Entrants are invited to bring in their loneliest WORKING farm truck to be judged on a secret system of points that only the judges know. It's all in fun so staple, binder twine and duct tape that old International together and be ready for some heckling and public ribbing. The prize money goes to the charity choice of the winner.
Cochrane is home to the annual Ag Fair and so much more. Plan your adventure...
Another new addition is the Cochrane Classic Bull Riding competition on Saturday night. Cowboys from as close as the back gate to as far away as Australia compete in the Bull Riders of Canada circuit on bulls who love to buck brought in from all over the western provinces. Watch the bull riding then stay for the beer gardens and two-step up a storm.
That two-step stomp will be to the music of the Blake Reid Band. This local collection of talented musicians are a throw back to music rooted in the tradition of threading great lyrics into rich bluegrass, folk, swamp or good 'ol country.
Here's one you have to see on Saturday and Sunday – Rabbit Agility. Seriously, this looks like a tough event to train for. You've seen the dogs jump and run through agility courses, and now the Canadian Rabbit Hopping Club presents its team of hopping bunnies.
Schedule overview 
Dates: Aug. 18, 19, 20, 2017
2017 MIDWAY HOURS
FRIDAY:              4 p.m. - Late evening
SATURDAY:     10 a.m. - Late evening
SUNDAY:          10 a.m. - 5 p.m.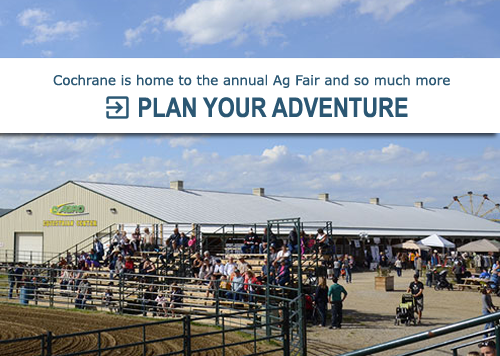 2017 MARKET PLACE HOURS
FRIDAY:              4 pm - 8 p.m.
SATURDAY:     10 a.m. - 6 p.m.
SUNDAY:          10 a.m. - 5 p.m.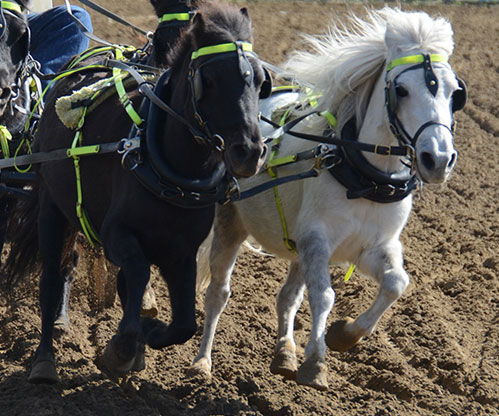 2017 ENTERTAINMENT HOURS
FRIDAY:             4 p.m. - Late evening
SATURDAY:     10 a.m. - Late Evening
SUNDAY:          10 a.m. - 5 p.m. 
Tickets:
Tickets: $5 per person. Ages 5 and under free.
More Information
For more information and the lineup of events during the Cochrane Fair and other events click here.
Read a preview of the Cochrane Fair here.
Heading to Cochrane for the fair? Make sure to check in at Cochrane Tourism's official website and find out all the amazing things to do in the area.
Are you ready to hit the fair? Share this page on Facebook.